Hyok Kwon, owner of Good Neighbor Services, a janitorial company that provided services to some of San Diego's most exclusive hotels and resorts, has pleaded yesterday to seven felonies, including premium and employment tax fraud.
Kwon was convicted of creating an elaborate scheme to avoid paying workers' compensation insurance premiums and employment taxes. Kwon stipulated to an eight-year prison sentence and to pay restitution exceeding $5 million.
Woo Hui Kwon pleaded guilty on Dec. 6, 2016 to two counts of premium fraud and two counts of employment tax fraud. She was sentenced to four years and eight months, and restitution that totaled over $5 million to insurance carriers and Employment Development Department.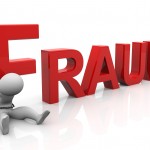 The janitorial company provided cleaning staff to major hotels across San Diego, Los Angeles and Riverside Counties, including The Hotel Del Coronado, Loews Coronado, La Costa Resort and Spa, The Grand Del Marin La Jolla, L'Auberge Del Mar, The Ritz Carlton, Four Seasons, Hilton and Hyatt hotel chains.
Related:
Was this article valuable?
Here are more articles you may enjoy.