Washington Insurance Commissioner Mike Kreidler is advocating for two distracted driving bills that the state Legislature is considering.
House Bill 1371, sponsored by Rep. Jessyn Farrell, and Senate Bill 5289, sponsored by Sen. Ann Rivers, would make the law about texting and driving more stringent.
The bills would make it illegal for a driver to hold a hand-held device, such as a cellphone or tablet, while on a public roadway, even when stopped. The fine for the infraction would double for those who are ticketed a second or third time within five years.
"I strongly support the Washington state Legislature's work to crack down on distracted driving," Kreidler said in a statement. "The data shows that distracted driving accidents are increasing, largely because of cell phones and other electronic devices."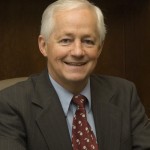 Kreidler the increased accident rate is driving up insurance premiums statewide. He cited a Washington Traffic Safety Commission study of drivers released last month that found 9 to 14 percent of drivers were actively using a phone or other device while driving. In 2014, distracted driving was a factor in more than 43,000 collisions in Washington state, seven times higher than the number of drivers who were under the influence of drugs or alcohol.
"Strengthening the law and penalties against distracted driving will encourage people to give driving their full attention and save lives," Kreidler said. "Fewer accidents also help consumers by lowering insurance rates. These bills would improve public safety for everyone."
Was this article valuable?
Here are more articles you may enjoy.