A California mother and son were sentenced for auto insurance fraud.
Henrietta Silva, 71, and her son, Peter Silva, 42, were sentenced in the San Diego Superior Court after submitting multiple fraudulent auto insurance claims.
Henrietta Silva was sentenced to serve 270 days in jail stayed on the condition that she complete five days of public work service, three years formal probation, and to pay $15,434 restitution to two victim insurers. Her son, Peter, was sentenced to serve 365 days in jail and three years of formal probation.
The California Department of Insurance launched an investigation after receiving a referral from an insurance company after the Silvas submitted several auto insurance claims for identical damages.
Henrietta Silva pleaded guilty to one non-reducible felony count of PC550 (a)(2):Knowingly present multiple claims for the same loss or injury, including presentation of multiple claims to more than one insurer, with an intent to defraud.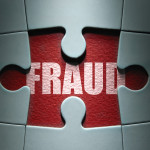 Peter Silva pleaded guilty to one non-reducible felony count of PC550(a)(4): Knowingly present a false or fraudulent claim for the payments of a loss for theft, destruction, damage, or conversion of a motor vehicle, a motor vehicle part, or contents of a motor vehicle.
The victim insurance companies included Allstate, Wawanesa, State Farm, and the Automobile Club of Southern California.
"Insurance fraud is a multi-billion dollar crime that has real costs to consumers," Insurance Commissioner Dave Jones said in a statement. "Insurers pass along their losses to policyholders through higher insurance premiums, which means we all pay."
Was this article valuable?
Here are more articles you may enjoy.