CastlePoint National Insurance Co., the California insurance company affiliate of the defunct Tower Group, has been ordered into formal liquidation, paving the way for protection of CastlePoint's policyholders through the national system of insurance guaranty associations, California Insurance Commissioner Dave Jones announced today.
The filing on March 30 of liquidation order by the San Francisco Superior Court was the final judicial stage of a meticulously planned and complex process of winding up a group of financially impaired insurers that wrote insurance across the country.
Jones started the process in January 2016 when he helped insurance commissioners in six other states to redomicile all of the insurers within the Tower Insurance Group to California so that the companies could be consolidated into CastlePoint National to achieve an orderly conservation and liquidation of the companies.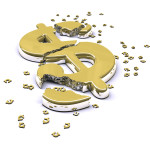 In July Jones implemented the second phase of the plan by asking the court to order CastlePoint into conservation and appoint him as conservator. Jones then implemented a multi-stage conservation liquidation plan that infused $200 million in liquid assets into CastlePoint and locked in the resources to ensure the uninterrupted administration and payment of CastlePoint's policyholder claims during the conservation phase. The final phase of the plan is the entry of a liquidation order.
"The liquidation order for CastlePoint was an essential step in our efforts to protect CastlePoint's policyholders across the country," Jones said in a statement. "The order triggers the legal obligation of the national network of insurance guaranty associations to step up to pay CastlePoint's insurance claims in a timely and fair manner."
All CastlePoint claims continued to be adjusted and paid throughout the eight-month conservation phase of this process. During the final stage of conservation, Jones arranged for pre-funding of all workers' compensation indemnity benefits for the next 60 to 90 days.
The liquidation order also sets a deadline for filing any and all claims against CastlePoint. The Court has set this "claims bar date" as Dec. 31, 2017. All claims against CastlePoint must be filed by that date or they will be deemed barred and forever waived.
Related:
Was this article valuable?
Here are more articles you may enjoy.