San Diego, Ca.-based Cavignac & Associates has named Julie Brennan as senior account manager within the agency's construction practice.
Brennan will serve as the main point-of-contact at the agency for both surety and commercial insurance clients. She is charged with servicing clients, maintaining long-term relationships and ensuring account service needs are met.
Brennan has 17 years of experience in the insurance industry. She most recently was a commercial lines manager for Orion Risk Management. She previously served eight years with John Burnham Insurance Services in San Diego, working her way up to producer/commercial lines manager. She worked at Wells Fargo Insurance, and Willis Risk & Insurance Services prior to that.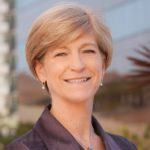 Cavignac & Associates is a risk management and commercial insurance brokerage firm.
Was this article valuable?
Here are more articles you may enjoy.