The Everest National Insurance Co. has joined the Governing Committee of the Workers' Compensation Insurance Rating Bureau of California.
The WCIRB Governing Committee is responsible for setting policy and overseeing the management of the affairs of the WCIRB.
The WCIRB membership is comprised of companies licensed to transact workers' comp insurance in California. The Governing Committee is represented by 12 members: seven private insurers; the State Compensation Insurance Fund; and four public members – two representing insured employers and two representing organized labor.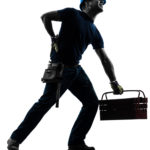 Insurer members are elected for three-year terms by the membership, while public members are appointed for two-year terms by the insurance commissioner.
Everest Re Group Ltd. is a Bermuda holding company that operates through its subsidiaries.
Was this article valuable?
Here are more articles you may enjoy.