The California Supreme Court this week rejected a petition for review by Mercury Insurance and a coalition of insurance industry groups in a case that pitted them against California Insurance Commissioner Dave Jones.
The California Department of Insurance hailed the decision as a rebuff of what it said were "repeated attempts to undermine the consumer protection ground rules established by Proposition 103 – approved by California voters in 1988."
Prop 103 established far-reaching auto insurance regulations on rates and ratemaking.
The case stems from the Jones' 2013 rate-reduction order that included prohibiting Mercury from passing on $2.8 million in brand advertising costs to consumers because he said the advertising did not give policyholders meaningful information about the insurance products.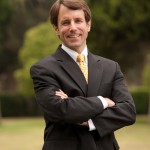 Jones and the CDI defended in court his 2013 order requiring Mercury to reduce homeowner insurance rates by 5.4 percent. In challenging the order, the insurer groups and Mercury argued that they have the right to determine their own profit with each rate proceeding rather than use the commissioner's rate formula.
A California Court of Appeal decided in favor of Jones in a February ruling that upheld the commissioner's decision to prohibit insurers from passing along to consumers the cost of brand advertising, including advertising at sporting events and venue sponsorships.
"Once again we have successfully defended consumers against the insurance industry's ongoing crusade to undermine our consumer protection laws," Jones said in a statement. "In this most recent victory, the courts rejected the insurers' claim that they have a First Amendment right to charge policyholders for the cost of the Mercury Insurance Tennis Open or flying a blimp over the Super Bowl with the insurer's name on the side. Consumers should not have to pay for brand advertising that only benefits the insurance company and provides no meaningful information to consumers."
Mercury issued the following statement:
"We're disappointed with the ruling, however, we accept the court's decision and we will continue to provide California insurance consumers with some of the lowest rates in the state. Mercury Insurance customers already know how competitive our rates are, and the California Department of Insurance 2017 rate comparison study proves that Mercury's rates are among the lowest in the state. We encourage consumers throughout California to get a quote and see how much they could save with Mercury."
Related:
Topics Carriers California
Was this article valuable?
Here are more articles you may enjoy.