A contractor has been fined nearly $200,000 for violations discovered after two workers were injured in a mishap on Portland, Ore.'s Ross Island Bridge.
Oregon OSHA announced the penalty Monday, following an investigation that found nine safety violations.
One of the men fell 37 feet from scaffolding while painting the bridge Feb. 8. He landed on a co-worker, and both suffered multiple injuries.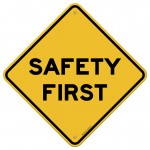 OSHA says the employee who fell was not protected by a fall-protection system. Moreover, the contractor, Minnesota-based Abhe & Svoboda, failed to provide proper access to work areas or install a scaffolding system that met bracing requirements.
Copyright 2021 Associated Press. All rights reserved. This material may not be published, broadcast, rewritten or redistributed.
Topics Oregon Contractors
Was this article valuable?
Here are more articles you may enjoy.