The home of "Big Bang Theory" star Johnny Galecki has been destroyed in a wildfire in California.
Nicole Perna, a spokeswoman for the 42-year-old actor, says his home on a ranch in the San Luis Obispo area was destroyed by the wildfire on the state's central coast.
By Tuesday night, a 2.5-square-mile wildfire in the region was 60 percent contained. Fire officials have only confirmed that the wildfire has destroyed one building and have no details, but the full damage done by wildfires often can't be assessed until they have been mostly contained.
About 250 residents were ordered from their homes in the area of Santa Margarita after the blaze erupted Monday, but on Tuesday night they were told they could return home.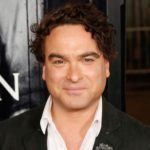 Galecki plays Dr. Leonard Hofstadter on the show, one of the most popular on TV. He also was a regular on the sitcom "Roseanne."
There were also notable fires burning in Arizona, Idaho and Utah.
A wildfire burning Wednesday through a dense Arizona forest forced hundreds of people from their homes, closed a major road and created a huge plume of smoke over the same area devastated by a blaze that killed 19 firefighters four years ago.
The fire near the small city of Prescott, fanned by 35 mph winds, has charred more than 28 square miles. More than 500 firefighters were battling the blaze.
Elsewhere across the western U.S., Utah firefighters were trying to slow a stubborn wildfire that has burned 13 homes and forced the evacuation of 1,500 people from a ski resort town.
In California, crews were making gains against two new fires that spread quickly. And firefighters in Idaho battled five lightning-sparked wildfires burning in grass and brush.
Copyright 2021 Associated Press. All rights reserved. This material may not be published, broadcast, rewritten or redistributed.
Was this article valuable?
Here are more articles you may enjoy.