The California Division of Workers' Compensation has issued modified proposed regulations to adopt the medical treatment utilization schedule drug formulary.
The proposed rulemaking implements Assembly Bill 1124, which mandates the adoption of an evidence-based drug formulary.
DWC has reviewed comments received during the initial comment period and has modified the proposed regulations to provide additional detail and clarity.
The 15-Day public comment period ends Aug. 2 The public can submit written comments on the proposed regulations until 5 p.m. that day.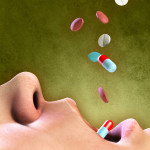 Some of the changes proposed in the revised regulations include:
Moving the effective date to Jan. 1, 2018
Changing the "Preferred/Non-Preferred" drug designations to "Exempt/Non-Exempt" to align with how the designations affect the prospective utilization review status of the drug
Revised provisions relating to phased implementation of the formulary
Deletion of provisions regarding issues that will be addressed in the utilization review regulations, rather than in the formulary regulations
Clarification of applicable dispute resolution procedures
Updated drug listings on the MTUS Drug List and formatting changes.
DWC is expected to consider all public comments, and may modify the proposed regulations for consideration during an additional 15-day public comment period.
Related:
Was this article valuable?
Here are more articles you may enjoy.