Maven Gig has expanded to Los Angeles.
The General Motors Co. service lets drivers rent cars by the week and use them for ridesharing and other services.
Maven Gig began this spring in San Diego and San Francisco. It launched in Los Angeles on Thursday and it's coming to Baltimore, Boston, Detroit, Phoenix and Washington, D.C., this fall.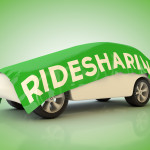 Drivers rent the cars through an app and get insurance and unlimited miles. They can use them for ride-hailing through Lyft or Uber, delivering food through services like GrubHub or delivering groceries through InstaCart.
Maven Gig says its most popular rental is the all-electric Chevolet Bolt, which rents for $229 per week. It plans to have 1,000 vehicles available for rental in Los Angeles by the end of this year.
Copyright 2020 Associated Press. All rights reserved. This material may not be published, broadcast, rewritten or redistributed.
Was this article valuable?
Here are more articles you may enjoy.