Michael Charles Young, 30, of Sacramento, Calif., the reported leader of a large auto insurance fraud ring, was sentenced to more than 10 years in state prison for bilking insurance companies out of an estimated $500,000 by filing fraudulent insurance claims.
Detectives are seeking three at-large suspects with outstanding warrants and asking for the public's help finding them—Jazlyn Ladana Burrell, 20, of Vallejo; Lavina Louise Nunally, 26, and Desiree Patricia Vasquez, 22, both of Sacramento.
An investigation by detectives with the California Department of Insurance and the California Highway Patrol uncovered evidence that Young and several co-conspirators filed multiple insurance claims totaling an estimated $500,000 after crashing cars into each other or filing claims on vehicles with existing damage—known as paper collisions. The case is being prosecuted by the Sacramento County District Attorney's Office.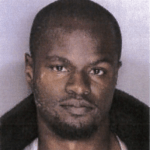 According to detectives, Young's ring operated in the Sacramento area between 2014 and early 2016 filing dozens of claims ranging between $5,000 and $40,000 with a number of insurance companies.
In most cases, false identities were reportedly used to register and insure the vehicles used to file claims and accomplices were provided scripts to use when communicating with insurers. Some defendants allowed their identities to be used for compensation and then cashed checks issued in their names. The ring grew as friends and family members were recruited.
Young was arrested in April 2016, and charged with numerous felonies, including insurance fraud, possession of stolen vehicles, identity theft, and possession of firearms by a convicted felon.
Was this article valuable?
Here are more articles you may enjoy.