The U.S. Ninth Circuit court of Appeals affirmed Wednesday that the Los Angeles Lakers are not entitled to insurance coverage for class action allegations that the team violated the Telephone Consumer Protection Act.
During a game the team evidently invited attendees to text a specific number and then sent a response text message using an automatic telephone dialing system in violation of the TCPA.
A class action suit was filed and the team's insurer, Federal Insurance Co., denied coverage and declined to defend the Lakers because the lawsuit was an invasion of privacy suit, which was specifically excluded from coverage.
"The panel held that because a Telephone Consumer Protection Act claim is inherently an invasion of privacy claim, Federal Insurance Company correctly concluded that the underlying Telephone Consumer Protection Act claims fell under the Policy's broad exclusionary clause," Wednesday's decision from the court states. "Accordingly, Federal Insurance Company did not breach the insurance policy, or the implied covenant of good faith and fair dealing, under any cognizable legal theory, when it declined to defend against or cover the underlying complaint."
The decision should be good news for insurers, according to Karin Aldama, a partner at Perkins Coie.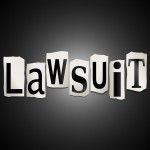 "The appeals court opinion is very favorable for insurers. It basically interprets the TCPA to be a privacy based claim," said Aldama, who focuses on complex insurance recovery matters.
However, she noted that it wasn't a unanimous opinion.
A dissenting judge in the split decision argued that because the underlying action sought recovery based on an alleged violation of the TCPA and not based on invasion of privacy, he would reverse a district court's order dismissing the Lakers' claims.
"It's going to be interesting to see how this is going to be applied in practice," Aldama said.
She said that TCPA suits are becoming more and more common, and they of course typically involved insureds.
"I've seen a number of decisions come down recently that address TCPA issues," she said. "It's a pretty heavy litigation area."
With this decision, policyholders are essentially relegated to seeking coverage under commercial general liability policies, according to Aldama.
"But even there, courts have split on whether there is coverage, and some policies now specifically exempt TCPA claims," Aldama said.
Federal Insurance Co. is part of Chubb. Spokespersons for Chubb weren't immediately available to offer comment. Spokespersons for the Lakers organization were also not immediately available for comment.
According to the Ninth Circuit decision, on Oct. 13, 2012, David M. Emanuel attended a Lakers basketball home game and observed a message on the scoreboard inviting attendees to send a text a message to a specific number.
Emanuel sent a text message to the number hoping the to get the message displayed on the scoreboard, but received the following text message: "Thnx! Txt as many times as u like. Not all msgs go on screen. Txt ALERTS for Lakers News alerts. Msg&Data Rates May Apply. Txt STOP to quit. Txt INFO for info."
On Nov. 20, 2012, Emanuel and others brought a class action lawsuit against the team.
Emanuel alleged that the Lakers sent the response text message using an automatic telephone dialing system, which is a violation of the TCPA. He asserted that the message was an invasion of his privacy. Emanuel brought two claims for relief: negligent violation of the TCPA, and knowing and/or willful violation of the TCPA.
Following the filing of the suit, the Lakers asked Federal Insurance Co. to defend them in the suit.
Federal insured the Lakers from Jan. 1, 2012, to Jan. 1, 2013, under a "ForeFront Portfolio" insurance policy, which contained a directors and officers liability coverage section that provided corporate liability coverage that would require Federal to pay for losses suffered by the Lakers "resulting from any Insured Organization Claim . . . for Wrongful Acts," according to the Ninth Circuit decision.
The policy defined "Wrongful Acts" as any error, misstatement, misleading statement, act, omission, neglect, or breach of duty committed, attempted, or allegedly committed or attempted by the team, and it contained numerous exclusions from corporate liability coverage, including that no coverage will be available for a claim arising from libel, slander, oral or written publication of defamatory or disparaging material, invasion of privacy, wrongful entry, eviction, false arrest, false imprisonment, malicious prosecution, malicious use or abuse of process, assault, battery or loss of consortium.
The Lakers filed suit in Los Angeles Superior Court on Sept. 2, 2014. The suit was later moved to federal court, and the insurer filed a motion to dismiss, which was eventually granted.
Topics Lawsuits Legislation
Was this article valuable?
Here are more articles you may enjoy.