Medical payments per claim in California's worker's compensation system dropped 9 percent in 2016 from two years prior, according to a report issued by the the Workers' Compensation Insurance Rating Bureau on Thursday.
The WCIRB's California Workers' Compensation Aggregate Medical Payment Trends report compares medical payment transaction data from calendar year 2014 to calendar year 2016.
WCIRB researchers used reported medical payment data representing more than 90 percent of the California workers' comp insurance market.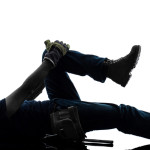 Among the findings of the report are:
Medical payments per claim dropped 9 percent from 2014 to $3,474.
The decline in medical payments per claim was driven by a drop in medical utilization, as reflected in a 10 percent reduction in paid medical transactions, which offset a 4 percent increase in payments per paid transaction.
The average pharmacy paid per transaction declined by 17 percent during the three-year period driven by decreases in all drug categories.
The average paid per physician general provider transaction increased 12 percent during the three-year period.
The medical legal share of medical costs increased from 10 percent to 12 percent largely as a result of the number of medical legal reports per claim increasing 8 percent over the three-year period.
The full report is available in the research section of the WCIRB website.
Related:
Was this article valuable?
Here are more articles you may enjoy.