A Colorado police officer indicted by a state grand jury was arrested on multiple felony counts for allegedly lying about his home and car being burglarized and collecting nearly $60,000 in fraudulent insurance claims.
The Aspen Daily News reported Silt Police Department Cpl. Michael Taylor faces charges of theft, insurance fraud and forgery after he allegedly filed false reports related to purported burglaries of his home and the valuation of jewelry that he said had been stolen.
Taylor's attorney, Ryan Kalamaya, says Taylor denies the allegations.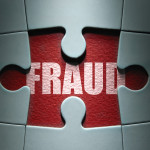 Taylor remains on the force, and is on paid administrative leave and workers compensation leave after having his jaw recently broken during a response to an unrelated domestic-abuse incident.
Taylor is free after posting $5,000 bond and is due in court next month.
Copyright 2020 Associated Press. All rights reserved. This material may not be published, broadcast, rewritten or redistributed.
Was this article valuable?
Here are more articles you may enjoy.