Hani Abujudeh, 55, of Rancho Cucamonga, Calif., the reputed leader of an auto insurance fraud scheme, was sentenced to six years in state prison.
Abujudeh was sentenced for his involvement with a scheme in which he filed more than 35 fraudulent claims, manipulated used car odometers and vehicle titles to make the vehicles appear more valuable and then used false identities of other victims to sell those cars on Craigslist and Auto Trader to unsuspecting customers.
Abujudeh pleaded guilty to seven felony counts including auto insurance fraud, money laundering, perjury, false impersonation and grand theft.
Abujudeh was required to make victim restitution in the full amount of $183,475.22. The victims included 15 individuals and four insurance carriers.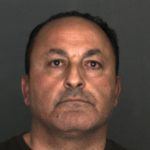 "California is ground zero for auto insurance fraud, which is paid for by consumers when insurers pass along their fraud losses through higher premiums," Insurance Commissioner Dave Jones said in a statement.
An investigation by the Inland Empire Auto Insurance Fraud Task Force, led by the California Department of Insurance, revealed Abujudeh, owner and operator of Perfect Auto Detailers, filed more than 35 claims on his company insurance policy claiming various fictitious employees crashed customer vehicles as they were being moved. Abujudeh claimed the vehicles were taken to his shop for auto detailing when the collisions occurred.
During a search conducted at Abujudeh's residence, 25 fraudulent California drivers' licenses were recovered with Abujudeh's picture on them as well as evidence of the various fraudulent insurance claims and vehicle sales. By following the title transfers on each of these vehicles, the team began to unravel the complex web of fraud involving Abujudeh and his co-defendants. Investigators revealed the licenses were used by Abujudeh in various curbstoning and grand theft schemes.
Task force investigators found Abujudeh conspired with additional suspects Eduardo Hernandez, 27, of Rancho Cucamonga, Francisco Aguilera, 26, of Santa Paula, and Dane Santibanez, 29, of Rancho Cucamonga, to damage their vehicles in order to use the insurance proceeds to get their vehicles painted for free by Abujudeh.
Was this article valuable?
Here are more articles you may enjoy.