A two-year investigation has netted 22 suspects in an auto fraud ring in California that cost insurers hundreds of thousands of dollars.
Brothers Angel Topete, 36, and Joshua Topete, 34, both of San Martin, Calif., were arrested on numerous felony charges for allegedly running an organized auto insurance fraud scam involving more than 20 individuals and 18 staged collisions netting conspirators $210,000 in fraudulent auto insurance claims.
Silicon Valley Automobile Insurance Fraud Task Force investigators initially received information about the crime ring in 2015. The two-year investigation revealed the Topete brothers conspired with family, friends and associates who posed as insurance consumers and filed fraudulent claims with six different insurers for collisions that were either staged or never occurred at all.
Evidence revealed many of the claims involved salvaged vehicles, new insurance policies and variations of a name used on other similar claims. In some cases, suspects purchased insurance policies and then intentionally crashed cars into one or more vehicles owned by co-conspirators. All parties then filed fraudulent claims, which resulted in insurers paying the full value of the vehicles after it was declared a total loss.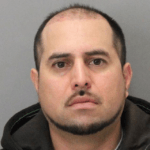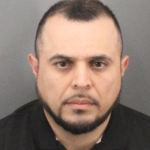 To date, 18 of the 22 suspects have been arrested and booked. Many are due in court this week.
The Silicon Valley Automobile Insurance Fraud Task Force is comprised of investigators from the California Department of Insurance Fraud Division, the Santa Clara County District Attorney's Office, and the California Highway Patrol.
"This large ring of family and friends allegedly conspired to defraud insurers out of hundreds of thousands of dollars," Insurance Commissioner Dave Jones said in a statement. "The cost of insurance fraud is shouldered by consumers who pay higher premiums when insurers pass along their losses. Working with our task force partners is critical in combating the multi-billion dollar problem of insurance fraud."
Was this article valuable?
Here are more articles you may enjoy.