California Insurance Commissioner Dave Jones is asking insurers to help California wildfire survivors by providing relief from detailed home inventories and to provide up to 100 percent of contents coverage limits without a detailed inventory.
"These families have endured unimaginable loss and pain," Jones said in a statement. "I'm asking insurers to ease their burden by providing up to 100 percent payment for contents coverage without the onerous requirement of a detailed home inventory, so they may get on with rebuilding their lives."
The notice, issued on Thursday to insurers, comes after the California Department of Insurance held a claims workshop in Santa Rosa on Dec. 9 and heard from several hundred policyholders that they were burdened with insurer requirements for detailed home inventories in order to receive payment for personal property coverage.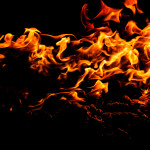 Jones noted that he is aware of and applauds the efforts of some insurers that have "gone above and beyond the Voluntary Expedited Claims Handling Procedures" and have made efforts to accommodate insureds by offering up to 100 percent contents limits payment without an inventory in some cases.
Jones is asking insurers to notify the department by Jan. 8, 2018 whether they will comply. Those insurers offering an amount less than 100 percent should allow policyholders the ability to recover additional benefits, if the policyholder subsequently completes a full inventory, Jones aid.
Related:
Was this article valuable?
Here are more articles you may enjoy.