Farmers Insurance reported it has received more than 4,000 claims from the Northern California wildfires to date at an estimated gross cost of $1.2 billion.
With reinsurance, the Los Angeles-based carrier estimates its incurred loss will be $140 million, and after both reinsurance and taxes, Farmers estimates that its net incurred loss will be $90 million.
Farmers catastrophe claims teams remain in the area to assist customers with their claims as they proceed with their recovery.
California Commissioner Dave Jones announced earlier this month that total of insured losses from the wildfires in California in October now top $9.4 billion in residential and commercial claims. Modeler AIR Worldwide reported last month they expect losses from the Tubbs, Nuns, Atlas, Redwood, and Sulphur fires alone will be between $8 billion and $10.5 billion.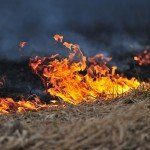 The total from Jones included the destruction and damage for more than 21,000 homes, 2,800 businesses, and more than 6,100 private autos, commercial vehicles, and 788 losses involving other lines of insurance such as agricultural equipment and watercraft, according to the California Department of Insurance.
Related:
Topics California Catastrophe Natural Disasters Claims Wildfire Agribusiness
Was this article valuable?
Here are more articles you may enjoy.