Walnut Creek, Calif.-based Ascension Insurance has changed its name to Relation Insurance Services.
The firm in a news release announcing the change said the new name reflects its commitment to helping mid-market companies navigate the world of insurance "by building strong relationships and leveraging the combined mix of the right people, partnerships, processes, and technologies."
"Our clients count on us to provide the solutions and services they need through a wide variety of resources, all of which start with our strong industry relationships," Joe Tatum, CEO, said in a statement. "We're able to deliver legendary service by connecting the dots between data, analytics, industry experience, insurance expertise, and our strategic partnerships. We're very excited about our new name, as it speaks more clearly to who we are as a company and how we conduct our day-to-day business."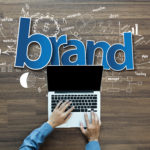 Relation Insurance Services is a privately held insurance broker that offers risk-management and benefits-consulting services through its family of brands across the U.S. Its primary ownership interests are held by private equity partners Parthenon Capital and Century Capital Management.
Was this article valuable?
Here are more articles you may enjoy.