Atlantic Casualty Insurance Co. has named Tim Tokuda assistant vice president in business development and marketing.
Tokuda will work to develop marketing strategies and distribution channels for multiple states within the company. He will work out of the Scottsdale, Ariz. office.
In his most recent role, Tokuda was head of the marketing department at Century Insurance Group. During his time at Century, he served in both an underwriting and marketing capacity holding several different positions within the organization. He was also part of the Berkley organization in Scottsdale at Berkley Regional Specialty Insurance Group (now Berkley Aspire), where he oversaw field operations.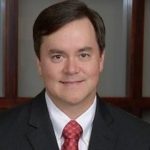 Tokuda began his insurance career as a multi-line underwriter for Selective Insurance in 2000.
Atlantic Casualty is a provider of excess and surplus lines property/casualty insurance.
Was this article valuable?
Here are more articles you may enjoy.