Insurance Commissioner Dave Jones announced on Thursday that the California Department of Insurance recovered more than $81.3 million for consumers during 2017 through consumer complaint investigations and market conduct examinations of insurance companies.
Last year the department's consumer hotline reportedly received over 147,000 calls for assistance. Through the department's complaint handling efforts, staff recovered more than $62.4 million for consumers in 2017.
Additionally, the department performed 125 market conduct examinations, resulting in more than $18.9 million in recovered claims or premiums being returned to consumers, according to Jones.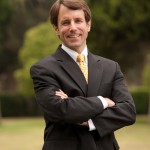 "As insurance commissioner and the leader of the largest consumer protection agency in the state, my top priority is protecting consumers," Jones said in a statement. "Thanks to the hard work of our dedicated professionals and the authority given to me under Proposition 103, we succeeded in recovering over $81 million for California consumers."
Topics California
Was this article valuable?
Here are more articles you may enjoy.