A judge has ruled that the owner of two rental car companies in Phoenix, Ariz. must pay $1.85 million for defrauding Arizona consumers.
The verdict was announced this week by the Arizona Attorney General's Office.
State prosecutors filed a consumer fraud lawsuit against Dennis Saban and his companies in 2014 after an undercover investigation found consumers were improperly charged extra fees by Phoenix Car Rental and Saban's Rent-A-Car.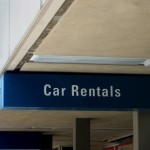 After a five-week trial, a judge ruled nearly $1 million of the verdict will go to consumers who were charged unlawful fees during car rental transactions from 2009 to 2016.
Prosecutors say Saban now is prohibited from inaccurately advertising the condition or rental rates of vehicles, renting any vehicle without regularly scheduled maintenance, altering the odometer and altering or disengaging a vehicle's warning light.
Copyright 2021 Associated Press. All rights reserved. This material may not be published, broadcast, rewritten or redistributed.
Was this article valuable?
Here are more articles you may enjoy.