Lockton has named Matt Cundith a producer in Lockton's Los Angeles, Calif. office.
He will work with clients throughout California and the U.S.
Cundith comes to Lockton from Aon, where he consulted contractors, developers and Fortune 1000 firms on surety risks and solutions. He oversaw a portfolio of clients comprising of contract, commercial and subdivision surety business. Prior to joining Aon, Cundith was an underwriter who evaluated construction companies for suitability for surety credit and provided financial analysis and guidance to help improve and grow their surety programs.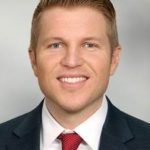 Kansas City, Mo.-based Lockton is a global professional services firm.
Was this article valuable?
Here are more articles you may enjoy.