About one in three Nevada motorists, or as many as 600,000 people, could face a 9 percent jump in auto insurance rates this summer when the state raises the basic required minimum levels of bodily injury and property damage coverage, officials said.
The increase, effective July 1, could amount to about $10 more a month for average policyholders who have minimum bodily injury coverage of $15,000 per person and $30,000 per accident, plus basic $10,000 per accident in property damage coverage, according to figures provided to state lawmakers when they approved the increase last year.
The minimum coverage requirement, commonly referred to as 15/30/10, will become $25,000, $50,000 and $20,000 respectively, or 25/50/20.
Mark Wenzel, a Reno lawyer and legislative advocate for Nevada plaintiffs' attorneys who supported the increase, acknowledged that policyholders will pay more.
"It's a recognition that the cost of vehicles have gone up, the cost of medical expenses have gone up," Wenzel said.
Some policyholders could see jumps of more than $45 a month if they also maintain minimum coverage for uninsured or underinsured motorists, according to a rate survey of seven unidentified companies provided to the Legislature by the Nevada Division of Insurance.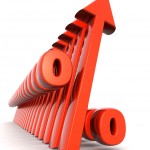 Division spokeswoman Yeraldin Deavila said that was because insurance companies will have to increase basic uninsured-and-underinsured motorist coverage to the minimum $25,000 per person and $50,000 per accident.
State insurance commissioner Barbara Richardson said in a statement that some companies may already be factoring the increase into renewal bills.
Three industry lobbying groups, the American Insurance Association, the National Association of Mutual Insurance Companies and the Property Casualty Insurers Association of America, opposed the increase before it passed nearly a year ago.
"Unfortunately those that can least afford an increase will likely be hit with higher rates," Mark Sektnan, an executive with the property casualty insurers group, said last week.
Then-state Sen. Becky Harris told colleagues in May 2017 that Nevada led the nation when it established mandatory 15/30/10 auto insurance minimums in 1958.
Harris cast the measure, which passed as Senate Bill 308, as long overdue and "a safety net for 31 percent of Nevadans who currently maintain a minimum coverage on their vehicles."
Harris was appointed Nevada Gaming Control Board chairwoman in January. She did not immediately respond to messages about the increase.
Nevada has 1.9 million drivers and 2.5 million registered vehicles, state Department of Motor Vehicles spokesman Kevin Malone said. He said estimates put the number of uninsured motorists at up to 20 percent.
In legislative testimony, Rajat Jain, a chief state insurance examiner, raised the possibility that some motorists will drop insurance due to the increase in minimum liability limits.
The average six-month auto insurance premium in Nevada was $673 in 2014, according to the latest figures from the National Association of Insurance Commissioners, or nearly $1,350 per year.
Wenzel said Nevada fell over the decades to second-lowest in the nation in insurance policy minimums before the measure was signed into law last June.
"This puts us in the middle of the pack," the lawyers' advocate said in an interview last week. "It's at least a recognition that the antiquated 15/30/10 model is no longer sufficient to compensate people who are injured through no fault of their own."
Copyright 2023 Associated Press. All rights reserved. This material may not be published, broadcast, rewritten or redistributed.
Topics Trends Auto Pricing Trends Personal Auto Nevada
Was this article valuable?
Here are more articles you may enjoy.