Recovery efforts continue to help some Hawaii residents get back on their feet following a devastating flood.
About 30 community leaders from Kauai's North Shore met over the weekend to discuss relief efforts and allocate donations and services to areas where they are most needed after last weekend's flooding, the Honolulu Star-Advertiser reported .
The issues include delivering food and assessing medical needs, as well as getting supplies into isolated areas, said Darcie Yukimura, director of community philanthropy for the nonprofit Hawaii Community Foundation.
There is also a focus on mental health during the recovery because some families that were not able to obtain flood insurance because they live in a flood zone lost everything in the storm, Yukimura said.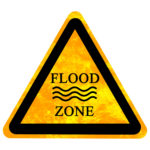 "Even with that kind of (misfortune) I have not heard one complaint," she said. "I haven't seen anybody with their head in their hands in despair. Everybody has been working hard. They're so appreciative of the help they're getting.
"This community is completely resilient. I am just so proud to be from Kauai."
County officials conducted damage assessments Saturday in Hanalei, Wainiha and Haena. Non-emergency airlift operations ended the same day with about 475 people evacuated by air since Monday, the county said.
Police are reminding residents that Kuhio Highway is closed between Waikoko and Wainiha as crews work to clear multiple landslides.
Officials plan to open one lane of the highway, but that is not expected to happen until at least May 7.
"We have officers stationed in the area and are on the lookout for anyone attempting to traverse the area," said Deputy police Chief Michael Contrades in a news release. "This type of activity will only further delay the opening of the highway to the public."
The Hawaii Community Foundation has raised more than $600,000 from at least 140 donors, including Facebook founder Mark Zuckerberg and his wife, Priscilla Chan, who own land on Kauai.
Related:
Copyright 2021 Associated Press. All rights reserved. This material may not be published, broadcast, rewritten or redistributed.
Topics Flood
Was this article valuable?
Here are more articles you may enjoy.