More than 100 people were airlifted from Kauai's north shore and taken to a shelter after a weekend storm.
Emergency officials are advising people who want to evacuate that it's unknown when they'll be able to return because of landslides blocking highway access.
Heavy rains let up on Monday, which allowed emergency workers to rescue people stranded by flooding. There are no reports of major injuries.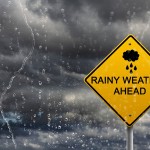 The American Red Cross says there are at least four destroyed homes in Wainiha and probably more homes damaged in Koloa, based on aerial photos.
The National Weather Service recorded 28.1 inches of rainfall in Hanalei between 2 a.m. Saturday and 2 a.m. Sunday.
Copyright 2021 Associated Press. All rights reserved. This material may not be published, broadcast, rewritten or redistributed.
Topics Windstorm
Was this article valuable?
Here are more articles you may enjoy.