Burns & Wilcox has named Jim Lynch vice president of California brokerage in its San Francisco office.
He will be primarily responsible for casualty placements, assisting his clients with challenging allied healthcare, construction, products and premise placements.
Lynch was previously with All Risks and Swett/CRC. He has more than 18 years of experience in the wholesale market.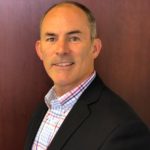 Burns & Wilcox is a member of H.W. Kaufman Group.
Was this article valuable?
Here are more articles you may enjoy.