California Insurance Commissioner Dave Jones on Tuesday adopted a revised workers' compensation insurance advisory pure premium rate by lowering the benchmark to $1.74 per $100 of payroll for workers' comp.
The change is effective July 1, 2018. Jones has reduced the benchmark rate by 36.5 percent since January 2015, when the average pure premium rate was $2.74 per $100 of payroll.
With an average filed pure premium rate of $2.22 per $100 of payroll as of January 1, 2018, insurers are on average applying pure premium rates that are 27.6 percent more than the indicated pure premium rate approved by Jones, according to the California Department of Insurance.
Jones' order sets the advisory pure premium rate below the $1.80 average rate recommended by the Workers' Compensation Insurance Rating Bureau in its filing. Jones issued the advisory rate after a public hearing and review of the testimony and evidence submitted by stakeholders.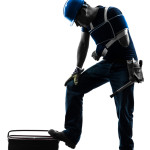 The WCIRB's pure premium advisory rate filing established that overall costs continue to decline in California's workers' comp system. The pure premium advisory rate reduction is based on insurers' cost data through December 31,2017. Insurers' net costs in the workers' compensation system continue to decline as a result of workers' comp reform laws.
Jones said that industry profitability appears to be substantial as a percentage of premium.
"It is time insurers do the right thing and pass along more cost savings to California employers who deserve to share in the benefits cost reductions have brought to the workers' compensation system," Jones said in a statement. "In addition to the cost reductions that have led to higher profits, insurers are also benefitting from the federal income tax break, which should result on average in about another five percent decrease in premiums."
Related:
Was this article valuable?
Here are more articles you may enjoy.