Nevada state officials are reminding as many as 600,000 vehicle owners they could face auto insurance rate increases July 1, when minimum liability coverage requirements go up.
Officials announced earlier that almost one in three of Nevada's 2 million licensed motorists could be paying $10 more a month.
The minimum is going up to $25,000 for bodily injury coverage per person and $50,000 per accident, plus $20,000 for property damage.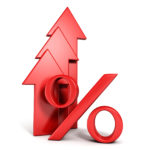 Those minimums have been $15,000, $30,000 and $10,000.
Officials say some policyholders with minimum uninsured motorist coverage could pay $45 more a month.
The state Department of Motor Vehicles, Division of Insurance and Nevada Insurance Council say the increase brings Nevada more in line with insurance coverage requirements in other states.
The Insurance Division has posted frequently-asked-questions on its website.
Copyright 2021 Associated Press. All rights reserved. This material may not be published, broadcast, rewritten or redistributed.
Topics Trends Auto Pricing Trends Nevada
Was this article valuable?
Here are more articles you may enjoy.