The driver of a Tesla Inc. Model X car using Autopilot did not have his hands on the steering wheel in the six seconds before a fatal crash in California in March, the U.S. National Transportation Safety Board said Thursday.
The NTSB said in a preliminary report the 38-year-old driver, who died in hospital shortly after the crash, had been given two visual alerts and one auditory alert to place his hands on the steering wheel during the trip.
The report also said the vehicle had sped up from 62 miles (99 km) per hour to nearly 71 miles (114 km) per hour in the three seconds before the crash on March 23. Five days later, the electric car's high-voltage battery reignited and the fire department had to extinguish the blaze.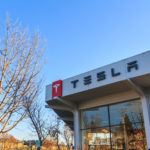 Tesla's Autopilot is a driver assistance system that handles some driving tasks and allows drivers to take their hands off the wheel. Tesla says drivers are supposed to keep their hands on the wheel at all times when using the system.
Tesla declined to comment on the NTSB report, but said in March that the driver had not braked or taken actions to avoid the crash in the final seconds before the crash.
The safety board is currently investigating four Tesla crashes since last year and looking at both post-crash fire issues and the use of Autopilot.
The report said the driver got the warnings to put his hands back on the wheel more than 15 minutes before the crash, and had kept his hands on the wheel for a total of 34 seconds of the last minute before he struck a crash attenuator and concrete barrier on US-101 in Mountain View, California. Tesla's owner's manual warns drivers that the system may not detect stationary objects when traveling at higher speeds.
Tesla shares were up 1 percent in early trading Thursday.
(Reporting by Shepardson Editing by Chizu Nomiyama and Susan Thomas)
Related:
Was this article valuable?
Here are more articles you may enjoy.