Forecasters with the National Weather Service are warning residents in southern Nevada about the potential for flash flooding this summer since the monsoon season is expected to be wetter than normal.
Meteorologist John Adair tells the Las Vegas Review-Journal that a new long-term forecast shows seasonal rain and thunderstorms in the Southwest are expected to be 40 percent above average and that the Las Vegas Valley is likely to receive about a third more rain than usual.
The Clark County Regional Flood Control District is in the middle of a project to install drainage tunnels in the northwest valley that should help with any flooding.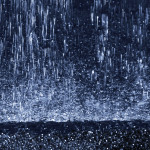 The work is expected to be completed by December. It's one of 19 flood district projects under construction, about to start construction or out for bidding, totaling nearly $115 million.
Copyright 2021 Associated Press. All rights reserved. This material may not be published, broadcast, rewritten or redistributed.
Topics Catastrophe Flood Nevada
Was this article valuable?
Here are more articles you may enjoy.