Insurance broker Lockton has added Brian Hearst as senior vice president and construction manager for the Mountain West region.
Hearst has nearly 30 years of experience in construction broking, underwriting, risk management and claims.
He started his insurance career with CIGNA, when they were still a property/ casualty insurance carrier, after graduating from the University of Washington in 1988. He was exposed to construction and fell in love with the work due its complexity. Hearst went onto learn the ins and outs of construction claims and construction underwriting with St. Paul Companies in Seattle, Washington.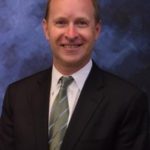 He also saw first-hand the challenges risk managers faced at Sound Transit where he managed insurance functions and provided analytical and financial support. Later, he served as a broker and regional resource for identifying and assisting clients with development and placement of project insurance, energy and public entity opportunities at Willis Towers Watson.
Hearst comes to Lockton from Parker, Smith & Feek where he worked with large and middle market clients in construction, real estate, and marine construction as director of project risk services. During his time there he worked on major Owner Controlled Insurance Programs (OCIP), which provided liability limits for specific construction projects.
Source: Lockton
Was this article valuable?
Here are more articles you may enjoy.