A Seattle, Wash. company that manufactures electronics mounting systems and other products is facing more than $250,000 in fines for multiple serious and willful worker safety and health violations.
The state's Department of Labor & Industries recently cited National Products Inc. after finding numerous violations during three separate inspections this year.
L&I opened one of the inspections after a worker was burned by molten aluminum, and another inspection followed amputation injuries at another National Products worksite. The inspections identified 26 total violations including multiple serious and willful violations collectively resulting in fines totaling $253,320.
The amputations, which involved several fingers of one worker, occurred in a facility where there were five trimming presses, each of which was in some sort of disrepair, according to L&I.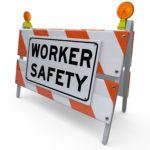 Among other problems each machine had an emergency stop button that was either blocked, missing or in disrepair. Worn out and unaligned springs that made the operator visually line up levers were a contributing factor in the injury, according to L&I.
The burn injury happened at another National Products facility where workers were carrying molten aluminum from one machine to another in ladles slung over their backs, and they were not wearing proper personal protection equipment.
Since National Products has been cited in the past for similar situations, the company is now considered a severe violator – a designation that carries consequences, such as follow-up inspections at any of their facilities or sites that could have similar hazards, according to L&I.
The employer has 15 business days to appeal the citations.
Penalty money paid as a result of a citation is placed in the workers' compensation supplemental pension fund, helping injured workers and families of those who have died on the job.
Was this article valuable?
Here are more articles you may enjoy.