Californians accounted for 11.9 percent of all jobs covered by workers' compensation in the U.S. in 2016, 13.9 percent of covered payroll and 19.6 percent of all cash and medical benefits paid for work injuries and illnesses, according to the National Academy of Social Insurance.
The California Workers' Compensation Institute on Monday released an analysis of figures from NASI's latest report on state and federal workers' comp programs, which encompass insured and self-insured employers, covering more than 138 million jobs and an estimated $7.4 trillion in covered payroll in 2016.
Benefits paid under these programs totaled more than $61.9 billion – $31.1 billion for medical care and nearly $30.8 billion in cash benefits – nearly identical to the nationwide total for CY 2015.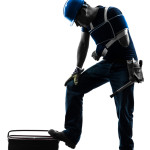 California remained the largest jurisdiction in the nation with nearly 16.5 million covered jobs, more than $I trillion in covered wages, and $12.1 billion in benefit payments and more than triple the $3.6 billion paid to injured workers under federal programs, the CWCI analysis shows.
In California, estimated total paid losses for calendar year 2016 showed a net increase of $101 million, or 0.8 percent, from the 2015 level despite total medical payments being down by roughly $45 million, as total indemnity payments increased by $145 million.
Was this article valuable?
Here are more articles you may enjoy.