When encountering a centenarian one often asks their secret to longevity.
Embrace change. That's was the secret Andy Barrengos, CEO of Woodruff Sawyer, shot back to the question without hesitation.
Barrengos, 54, is himself barely halfway to the 100-year-mark. However, he was the best one to answer on behalf of the San Francisco, Calif.-based insurance brokerage, which first opened for business in 1918.
A timeline published on the firm's website tells the story of constant change, with the firm starting out in life insurance as E.L. Woodruff & Sons, named after the founder. It moved into personal insurance with a handful of professionals working out of the San Francisco office through the mid-1920s.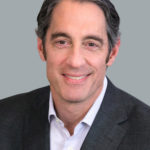 Goods and services, medical, international and technology, construction, plastics, directors and officers, IPOs and life sciences, venture capital, cyber – at least a major specialty per decade was added.
A construction boom in the 1960s added to San Francisco's skyline the 48-story Transamerica Pyramid, insured by Woodruff Sawyer. The firm picked up D&O in the 1980s by finding waning coverage for tech companies.
IPOs and life sciences in the 1990s. Cyber in 2010 and beyond. You get the picture.
Barrengos said change has become part of the firm's DNA as they've had to constantly rethink risk to better serve clients that continually develop and sell products and technologies that change the way we live.
"It's driven by customer need," Barrengos said. "The reason we want to meet that need when they need it, or hopefully before they need it, is because that allows us to be more valuable and impactful."
The firm counts among its clients with unique risk needs Sequoia Capital, Netflix, and 23andMe, a privately held personal genomics and biotechnology firm in Mountain View, Calif., which was Barrengos' client before he became the sixth CEO in Woodruff Sawyer's history in 2016.
Barrengos calls these clients "unicorns" because their risk needs are rare, and being able to cater to their needs and the emerging needs of all their clients is the value they offer. And that value is key to their longevity, he said.
Just don't expect the firm to stay on any singular path to success in perpetuity.
"We have a very strong view of those things that we have done well that have gotten us here," Barrengos said. "But we are not going to be doing that for the next 100 years as our formula."
He said the firm plans to invest more to grow.
"Growth for us is new revenue, which is bringing on experts, specialty producers," he said. "We don't have knife and fork producers who sell and run."
The firm reported roughly $128.2 million in revenue in 2017, which Barrengos said they are on pace to top this year.
"We will grow organically this year. We will exceed that," he added.
Most of Woodruff Sawyer's growth has been organic, with the firm's leadership focused on hiring specialists and ensuring purchases lean toward agencies that specialize.
In 2016 it acquired Neovia Integrated Insurance Services, a Santa Barbara, Calif.-based firm that offers proprietary and client-focused employee benefits solutions. Woodruff Sawyer in 2015 acquired Capstone Insurance, the property/casualty brokerage division of Newton, Massachusetts-based financial services firm EBS Capstone.
"We when we do M&As we are doing them to add to the culture of the organization," Barrengos said. "We are very focused on hiring and retaining people who are a cultural fit. We've invested a lot of time and money over the years in specialization and expertise, because that's where we make a difference. That's where we're adding value with our clients."
Related:
Was this article valuable?
Here are more articles you may enjoy.