State Farm, Allstate and USAA have the lion's share of exposure from the magnitude 7.0 earthquake that struck Alaska on Nov. 30, according to a Morgan Stanley Research brief put out on Monday.
The epicenter was roughly 7 miles north of Anchorage at 27 miles in depth, and no fatalities were reported, but strong ground shaking caused widespread damage to roads, bridges, and pipes as well as building contents.
Roads and bridges appeared to have been hardest hit, but Anchorage was otherwise mostly spared from major structural damage, authorities said. Power outages and disruption of phone service were widespread.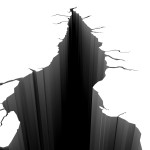 The U.S. Geological Survey estimates a 50 percent probability of economic losses greater than $100 million and an 18 percent chance of $1 billion or higher.
However, Morgan Stanley noted that standard homeowners and commercial policies do not cover earthquake damage and insured losses could be limited by low earthquake insurance take-up rate.
According to the firm, the take-up rate in the area is 9 percent to 12 percent for homeowners and higher for businesses, with high deductibles (10 percent to 20 percent of the policy limit).
The market share breakdowns from Morgan Stanley for the top 10 homeowners insurers in Alaska are as follows:
State Farm (32 percent market share); Allstate (20 percent); USAA (18 percent): Liberty Mutual (9 percent); Country Financial (8 percent); Western National (7 percent); Horace Mann (2 percent); Farmers (1 percent); Hartford (1 percent); and IAT (1 percent).
The largest commercial property insurers in the state by market share are:
Liberty Mutual (19 percent); State Farm (15 percent); Alaska National (11 percent); Allstate (9 percent); Allianz (7 percent); Chubb (5 percent); Tokio Marine (5 percent); AIG (4 percent); Country Financial (4 percent); and Church Mutual (3 percent).
"This earthquake adds to recent natural catastrophes (Hurricanes Florence and Michael, Asian typhoons, and California wildfires), which could support P/C pricing, in our view," Morgan Stanley wrote in its briefing.
Related:
Topics Carriers Catastrophe Earthquake Alaska
Was this article valuable?
Here are more articles you may enjoy.