San Francisco, Calif.-based Woodruff Sawyer has promoted Zac Overbay to the position of chief operating officer, and Norman Allen has been named chief revenue officer.
As COO, Overbay will direct the firm's geographic regions in New England, Mountain, Pacific Northwest and Southern California.
Overbay has been with Woodruff Sawyer for 17 years. He most recently was the chief administrative officer.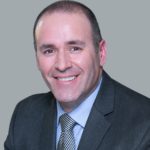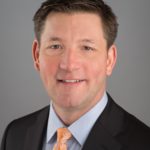 Overbay began his career in the insurance industry in 1992. He joined Woodruff Sawyer in 2002 as practice leader of the claims consulting group.
Allen has been with Woodruff Sawyer for nine years. He most recently was the firm's Northern California management liability practice leader.
Prior to joining Woodruff Sawyer in 2009, he spent 10 years at Carpenter Moore Insurance Services, where he was senior managing director, a member of the executive team, and the executive in charge of claims.
Woodruff Sawyer provides property/casualty, management liability, cyber liability, employee benefits, and personal wealth management services.
Topics California Profit Loss
Was this article valuable?
Here are more articles you may enjoy.