ClimateWorks Foundation has tapped former California Insurance Commissioner Dave Jones as a distinguished fellow.
In his eight years as commissioner, Jones made climate risks in the insurance industry a priority, including leading the Sustainable Insurance Forum.
Jones will provide input to the Climate Risk Analysis, Disclosure, and Supervision initiative, which is part of the Sustainable Finance portfolio at ClimateWorks. The initiative addresses the what the group says is the failure of capital markets to adequately account for the long-term physical, legal and transition risks of climate change.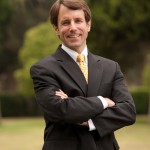 Jones will also be establishing a new initiative on climate risk with University of California Berkeley's law school.
Jones served as commissioner from 2011 to 2019 and was recently appointed to the Governor's Commission on Catastrophic Wildfire Cost and Recovery and Senior Director for Environmental and Social Risk with the Nature Conservancy. He served as a member of the California State Assembly from 2004 to 2011 and the Sacramento City Council from 1999 to 2004, and during the Clinton administration, he was appointed as a White House Fellow and later served as counsel to U.S. Attorney General Janet Reno.
"I look forward to sharing my experience with one of the world's leading climate foundations working to avert financial risk from climate change," Jones said in a statement. "ClimateWorks has supported several sustainable finance initiatives with which I have been involved, and I am delighted at the opportunity to collaborate with them as a distinguished fellow at the foundation."
Was this article valuable?
Here are more articles you may enjoy.