The board of directors of the CSAA Insurance Group, a AAA insurer, has named Thomas M. Troy to succeed Paula F. Downey as the company's chief executive officer and a member of its board of directors.
The promotion is effective April 8.
Troy has more than 30 years of insurance experience, most recently as an executive vice president at Allstate, where he led a $5 billion portfolio of Allstate Business Insurance, Encompass Insurance, Esurance and Ivantage. He was promoted to that role from executive vice president of Allstate Brand Operations. He was previously with Liberty Mutual, Safeco Corp. and Kemper National Insurance Cos.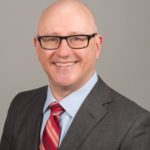 CSAA Insurance Group offers auto, homeowners and other personal lines of insurance to AAA members through AAA clubs in 23 states and the District of Columbia.
Was this article valuable?
Here are more articles you may enjoy.