El Dorado Hills, Calif.-based Pacific Interstate Insurance Brokers has named Tiffany Bertolini the future president of the firm.
Current President and CEO Larry Manning will be retiring from his current duties on Dec. 31, 2020. Manning will remain with PIIB as a consultant for a minimum of two years, focusing on the development of new programs.
Bertolini is presently serving as the firm's vice-president. She will assume the role of president and CEO of PIIB on upon Manning's retirement from the role of president and CEO.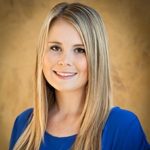 Bertolini joined PIIB as an administrative assistant in 2004. She was later promoted in 2011 to the position of sales and operations manager.
PIIB, which gives affiliate agencies direct access to companies, is in nine states with over 200 affiliates.
Was this article valuable?
Here are more articles you may enjoy.