Blank Rome LLP has added Mary Craig Calkins, a partner, Daniel H. Rylaarsdam, of counsel, and Sarah L. Edri as an associate along with additional professional staff to the firm's insurance recovery group.
Calkins, Rylaarsdam and Edri are based in the Los Angeles, Calif., office.
The team joins from Kilpatrick Townsend & Stockton LLP, where Calkins led the firm's West Coast insurance practice.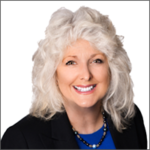 Calkins has experience in other areas of insurance recovery, including entertainment and intellectual property claims, securities, cyber liabilities, e-commerce and technology claims, labor and employment claims, construction defects, first party property and business interruption losses, FinTech, and broker liability claims.
Blank Rome has 14 offices and more than 600 attorneys and principals.
Was this article valuable?
Here are more articles you may enjoy.