San Diego, Calif.-based Cavignac & Associates has named Jacquelyn Sousa an account manager for the agency's construction practice.
Sousa's scope of responsibilities includes evaluating and addressing client risks, marketing and negotiating with insurers, preparing and presenting proposals, managing claims and coordinating client service.
She has more than six years of experience in risk management and insurance.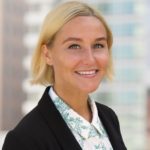 She was previously an account manager for Champion Risk & Insurance Services. Past posts include serving as a client service manager at Arthur J. Gallagher Risk Management, and a senior client service associate for William Gallagher Associates.
Cavignac & Associates is a risk management and commercial insurance brokerage firm.
Was this article valuable?
Here are more articles you may enjoy.