PEMCO Mutual Insurance has named Chris Purcell to the executive team as vice president and chief information officer.
Purcell will continue to advance the organization's digital and technology strategies.
Purcell previously spent more than 13 years as vice president of technology at Vulcan Inc. He was formerly an assistant vice president of information systems and services for Safeco Insurance, and a consultant at Accenture.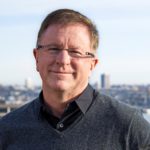 PEMCO is a personal-lines mutual insurance company based in Seattle, Wash.
Topics Washington
Was this article valuable?
Here are more articles you may enjoy.