California Department of Insurance detectives this week arrested insurance agent Mark Lynch, 40, on 13 felony counts of grand theft, embezzlement, and money laundering after allegedly collecting over $72,425 in insurance premium payments from five clients while leaving one client uninsured during the Montecito mudslides in January 2018.
While that client did not suffer damage in the devastating slides that killed 20 people, the agent allegedly pocketed premium payments from five clients and used those funds for his personal benefit. Three clients were reportedly Santa Barbara homeowners and two clients were small business owners left uninsured against potential liability claims.
The CDI launched an investigation after receiving complaints from Lynch's clients. The alleged misappropriation of premium payments took place between January 2016 and January 2017.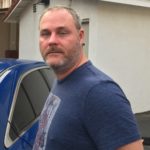 The CDI has filed an accusation against Lynch and is seeking to revoke his insurance license.
Lynch's was booked into Santa Barbara County jail and his bail has been set at $100,000. The Santa Barbara County District Attorney's Office is prosecuting the case.
Related:
Topics California Agencies
Was this article valuable?
Here are more articles you may enjoy.