Vermyttya Miller, 37, of Santa Clarita, Calif., was sentenced this week to five years in county jail and ordered to pay $22,500 in restitution after pleading no contest to one count of felony insurance fraud for a wedding fraud scheme.
In October 2016, Miller reportedly booked a wedding reception through The Knot website for the Galleria Ballroom in Glendale, which came with a $10,000 event cancellation/postponement insurance policy.
Soon after booking the reception, Miller claimed she tripped on her wedding dress and was injured so severely that she had to cancel the wedding reception and filed an insurance claim under the $10,000 policy.
Miller provided medical reports documenting her injuries. On Oct. 31, 2016, the insurer delivered a $10,000 check to Miller.
Miller then emailed The Knot's insurer on Dec. 4, 2016, to report her $10,000 check was stolen and provided a copy of a police report she allegedly filed with the Vallejo Police Department in Northern California.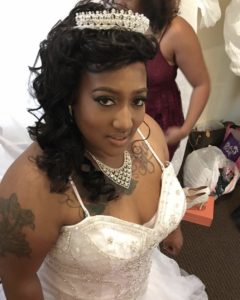 Evidence revealed Miller actually doctored a previously submitted police report for a different incident that occurred years earlier, according to investigators.
Miller reported to the insurer that her $10,000 claim check was stolen and the Vallejo Police Department was investigating the theft. Miller provided the insurer with investigative details she said the Vallejo Police Department reported to her.
The insurer, Tokio Marine, referred the claim to the California Department of Insurance for investigation.
Detectives reportedly uncovered evidence that Miller falsified the medical reports of her injury, which she used to file the original claim. Detectives also found Miller doctored the Vallejo Police report she used to substantiate her claim that the $10,000 check was stolen.
The Los Angeles County District Attorney's Office prosecuted the case and Miller pleaded no contest to one count of felony insurance fraud and was ordered to pay restitution for the $10,000 she received and an additional $12,500 for investigative costs.
Miller was remanded to the custody of the Century Regional Detention Facility in Lynwood, where she is serving her five-year sentence.
Was this article valuable?
Here are more articles you may enjoy.