Michael Zendejas, 47, of Turlock, Calif., was sentenced to 180 hours of community service, three years formal probation and ordered to pay $944,718 in restitution after pleading no contest to insurance fraud for under reporting payroll by roughly $4.9 million that resulted in a $944,718 loss to his insurer.
Zendejas, as the owner and president of Trinity Personnel Inc., an employment agency that provides temporary workers, obtained a workers' compensation policy from State Compensation Insurance Fund in September 2014 through December 2016.
SCIF reportedly performed an audit of the policy and found that Zendejas significantly underreported the company's payroll by $4.9 million and number of employees in order to receive a lower workers' comp insurance premium.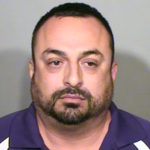 The joint investigation with the California Department of Insurance and the Amador County Workers' Compensation Fraud Unit found Zendejas provided SCIF with fraudulent Employment Development Department and payroll documents resulting in the $944,718 loss in insurance premiums to his insurer.
On Nov. 22, Zendejas pleaded no contest to insurance fraud. The case was prosecuted by the Amador County District Attorney's Office.
Was this article valuable?
Here are more articles you may enjoy.