United Valley Insurance Services Inc. has named Genna Burnett a marketing specialist.
Burnett is focused on assisting members on marketing and placing workers' compensation accounts with carriers.
She previously worked as an underwriter at Employers Insurance, and prior to that she was a bank teller.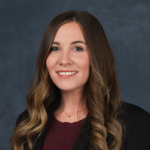 United Valley Insurance Services is a membership network of over 85 independently owned and operated insurance agencies with more than 110 locations throughout California and Arizona.
Was this article valuable?
Here are more articles you may enjoy.