Woodland Hills, Calif.-based the Liberty Company Insurance Brokers has named Kimaili Davis claims manager.
Davis started his career with the National American Insurance Co. and has over 25 years of claims experience, specializing in workers' compensation.
Previous employers include HUB International, Momentous Insurance Brokerage, and most recently Poms & Associates.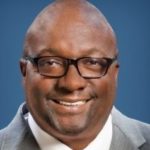 The Liberty Company Insurance Brokers is an independent insurance broker handling the commercial, personal, and employee benefits insurance.
Was this article valuable?
Here are more articles you may enjoy.