United Valley Insurance Services Inc. has named Monika Aguirre member services director.
Her expanded responsibilities include overseeing all departments providing services to United Valley members.
Aguirre joined United Valley in 2018 as a Member Relationship Manager.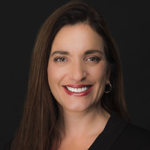 United Valley is a membership network of over 85 independently owned and operated insurance agencies with more than 110 locations throughout California and Arizona.
Was this article valuable?
Here are more articles you may enjoy.